Amazing all what we did in 2017 !!
******
******
Sunday 10th of December :
9 Lessons and Carols concert at St Swithun's Church
Ce diaporama nécessite JavaScript.
******
Thursday 7th of December : Mince pies and Sherry and Carols singing
******
Thursday 9th of November : « British influence on sports in Aix-les-Bains, 1880-1935 »
a talk given by Geraint Davies
For example, discover the history of the Tennis Club here.
******
Thursday 5th of October :  « Summer break holidays »
friendly talk between members about their holidays
******
Sunday 17th of September : Journées Européennes du Patrimoine/Heritage Days        Screening of the 34-min film « In the Footsteps of the British in Aix » at Victoria Cinema in Aix-les-Bains. French version at 10.30 am / 11.30am English version. Free entrance !
Great success with more than 200 spectators !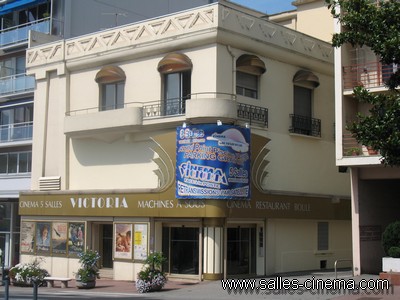 ******
Sunday 10th of September : TUTTI FRUTTI
Grapevine presented its activities at Centre des Congrès.
******
Thursday 1st of June : Members Fancy-Dress Party !

Great success for our last meeting before Summer Break !
Nice evening with also singers, accordion, clarinet and even… belly-dance !!!
******
Saturday 20th of May : 17th Tree Planting Ceremony in Place du Revard
******
Thursday 4th of May : A talk by Brian Page

« English and French : a light hearted looking at our Language »
******
Thursday 6th of April : « Members' participation »
Thank you to all the Members who shared with us jokes, songs,
dance and poem !
Grapevine singers : 2 songs, 9 weeks of rehearsal !!
British Humour by Jacques, read by Marie-Françoise (sword swallerer on diet…)
Christine's true story about baby skate (ray) eggs
Jacqueline's jokes (Anglo-French relationship with Claudia Schiffer on the train + 18-54 years old mistress and lover !) and a poem
Claude singing Tears in Heaven by Eric Clapton (true and sad story…)
Ann : American humor : Graduation speech (Can't read my Mother's writing !) + 2nd advice from Psychologist (crazy / ugly too) + an affair with the moth exterminator + the friends sleeping with the one who snores !
The 2 Danielles performing « Look up & down ! »
Marie-Jo fine words about couples : Marriage is a relationship where one is always right, and the other is the husband ! / The perfect child : every mother has it. The perfect wife : every neighbour has it ! / Saving is the best thing, especially when your parents have done it for you !
Valerie : poem : Friendship IXX by Khalil Gibran http://www.famouspoetsandpoems.com/poets/khalil_gibran/poems/2382
Anne-Marie and Françoise : choreography on Beppy Boop
******
Thursday 9th of March : BINGO, organized by Peter & Mavis
******
Thursday 2nd of February : PICTURE QUIZ by Peter & Mavis
Click here for all the pictures !
******
Thursday 5th of January : AGM

Our 1st meeting was our traditional Annual General Meeting, followed by a Commonwealth buffet ! President, Secretary, Treasurer reports… For complete AGM Agenda : click here
Change of Treasurer :
After 14 years of a very good job, Jacques Pacotte decided to step down.
Good luck Carole Bollard for this new adventure !